A family run, community led, country pub.
We pride ourselves on our beautifully established south facing garden with extensive views over the Rother valley, completed by an accessible terrace, covered with a mature vine from which we produce our own wine.
Call us on 01580 880620
A warm welcome to the Salehurst Halt, a family run, community led, country pub nestled in the cosy hamlet of Salehurst, near Robertsbridge, East Sussex.
Named in the 11th century Domesday book, the settlement exudes history, with a medieval church at its heart. Renowned for its hop growing, the valley used to carry a branch of the Guinness hop picking line with all the 'Halts' enabling a simple means of boarding/loading the steam trains, thus giving rise to the pubs present name.
Opening Times
Monday: Closed
Tuesday, Wednesday, Thursday, Friday:
12pm to 11pm (Kitchen: 12pm to 2.30pm & 6pm to 8.30pm)
Saturday:
12pm to 11pm (Kitchen: 12pm to 3pm & 5pm to 9pm)
Sunday:
12pm to 10.30pm (Kitchen: Two Sittings - 12.30pm & 2.30pm)
Big flavours and rough edges*
This really sums up our philosophy on food.
We support an ever increasing list of local producers with a continuing focus on seasonality and sustainability.
Read More
Our Drink's
Whether you are looking for a pint of our homemade elderflower cordial foraged from neighbouring fields to quench your thirst after a long ramble, a special bottle of fizz to celebrate.
Read More
Our Events
We love a party, any excuse, birthday, wedding or anniversary. We offer a wide range of options – get in contact with us and we'll do our best to bring them to life.
Read More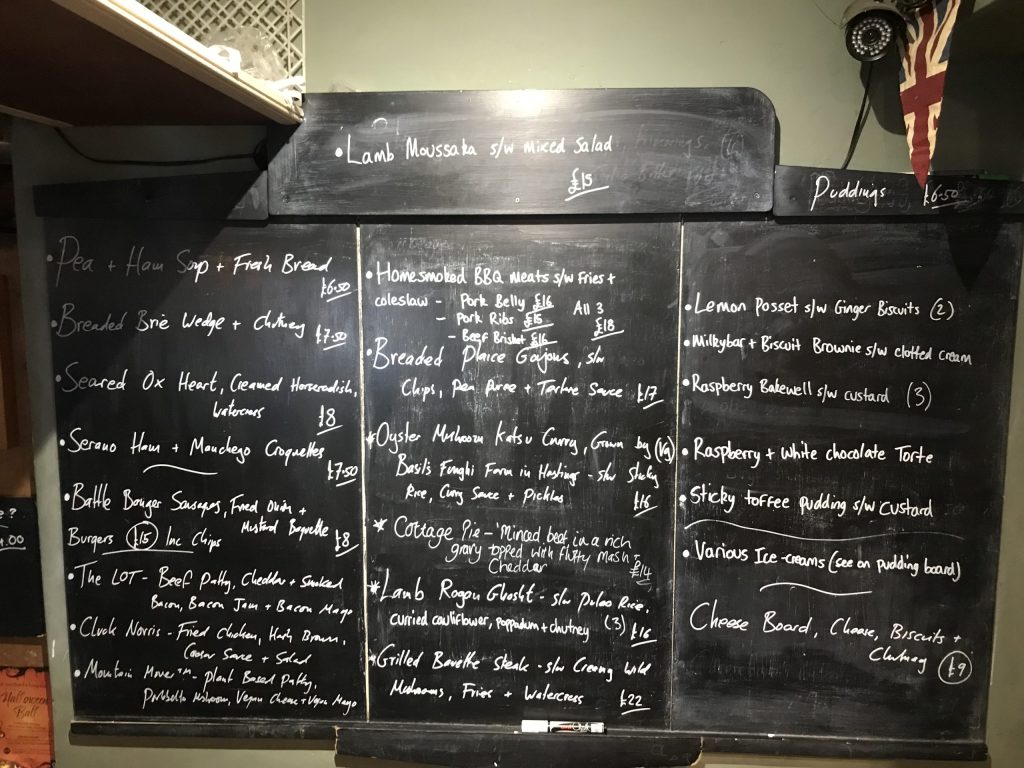 For our takeaway options please see our online ordering platform: