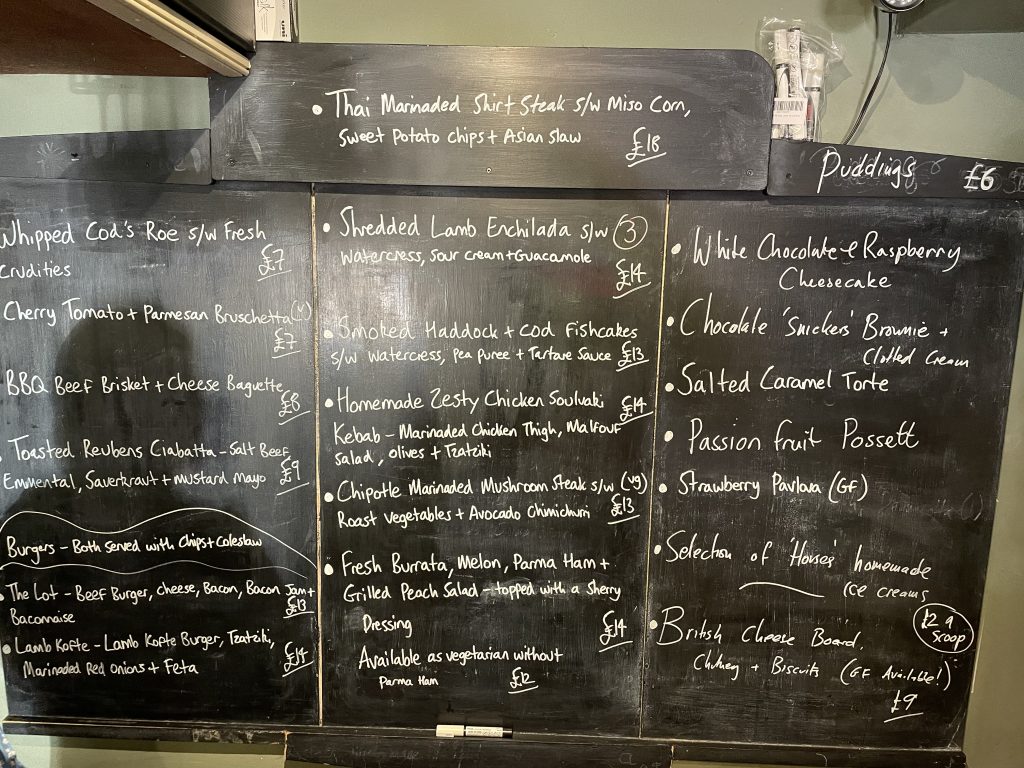 For our takeaway options please see our online ordering platform:
Big flavours and rough edges*
This really sums up our philosophy on food.
We support an ever increasing list of local producers with a continuing focus on seasonality and sustainability. With our daily changing blackboard menu (photos of which are distributed via iPads) giving our kitchen team the space to be creative with the rich abundance of fresh produce literally on our doorstep. We balance the traditional with the modern whilst maintaining a fresh and interesting approach to food.
Fish from Hastings, meat and game from Busters of Salehurst, vegetables from Roland Longley's farm in Icklesham, surplus produce from local allotments, tomatoes and herbs grown in our own garden and fungi foraged from local woodlands.
Our ingredients maybe local, but the influences on our menu are truly global. We are driven to bring you big flavours using the best of what our local area has to offer.
Locally we pioneered the use of cooking with wood. With our wood fired oven becoming the centre of our outside kitchen during the summer months, giving alfresco diners the added theatre of seeing pitta breads baked and fresh pizzas peeled into the oven.
*Title of 2001 book by chef David Eyre of the Eagle Pub in Farringdon.